About Apollo Victoria Theatre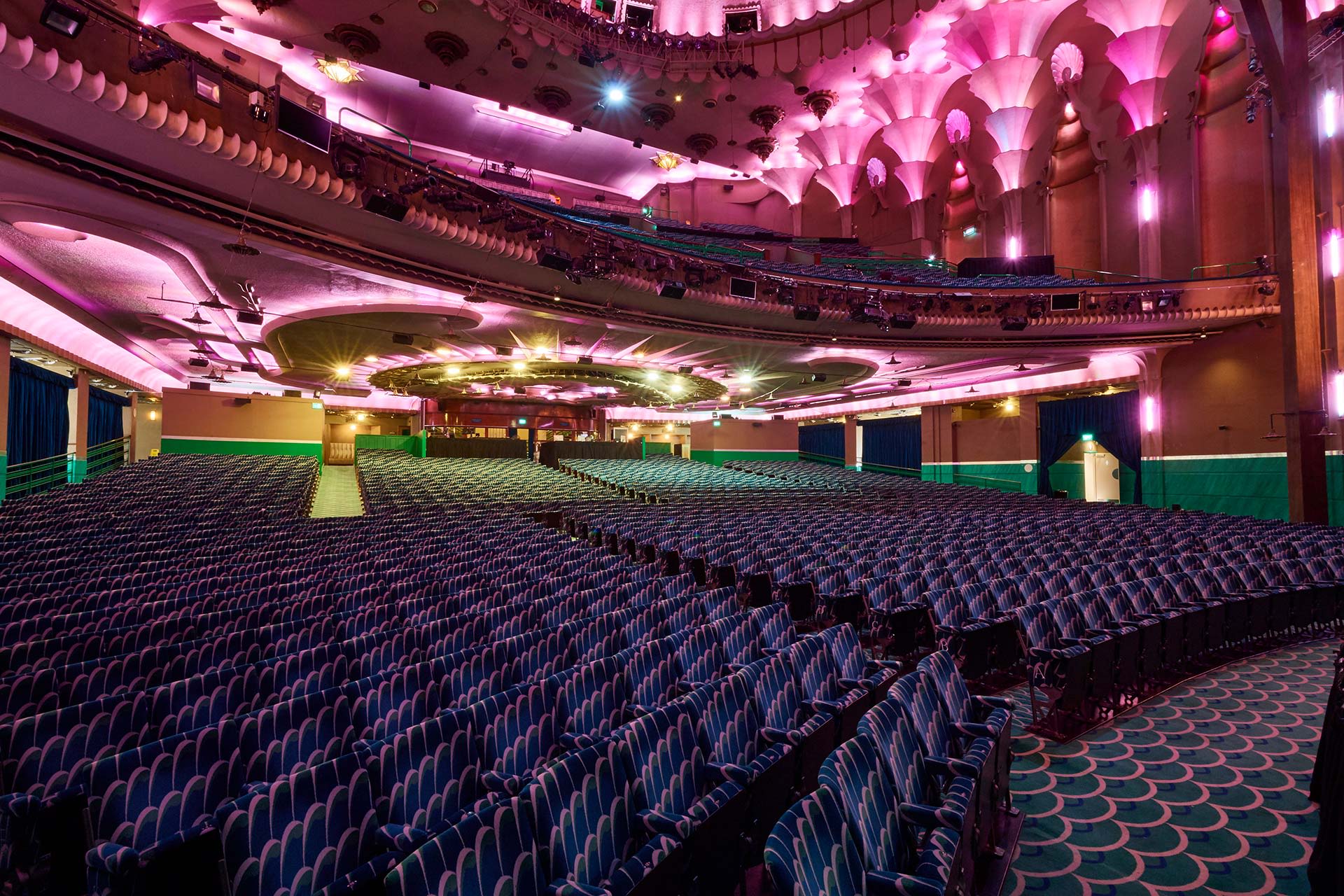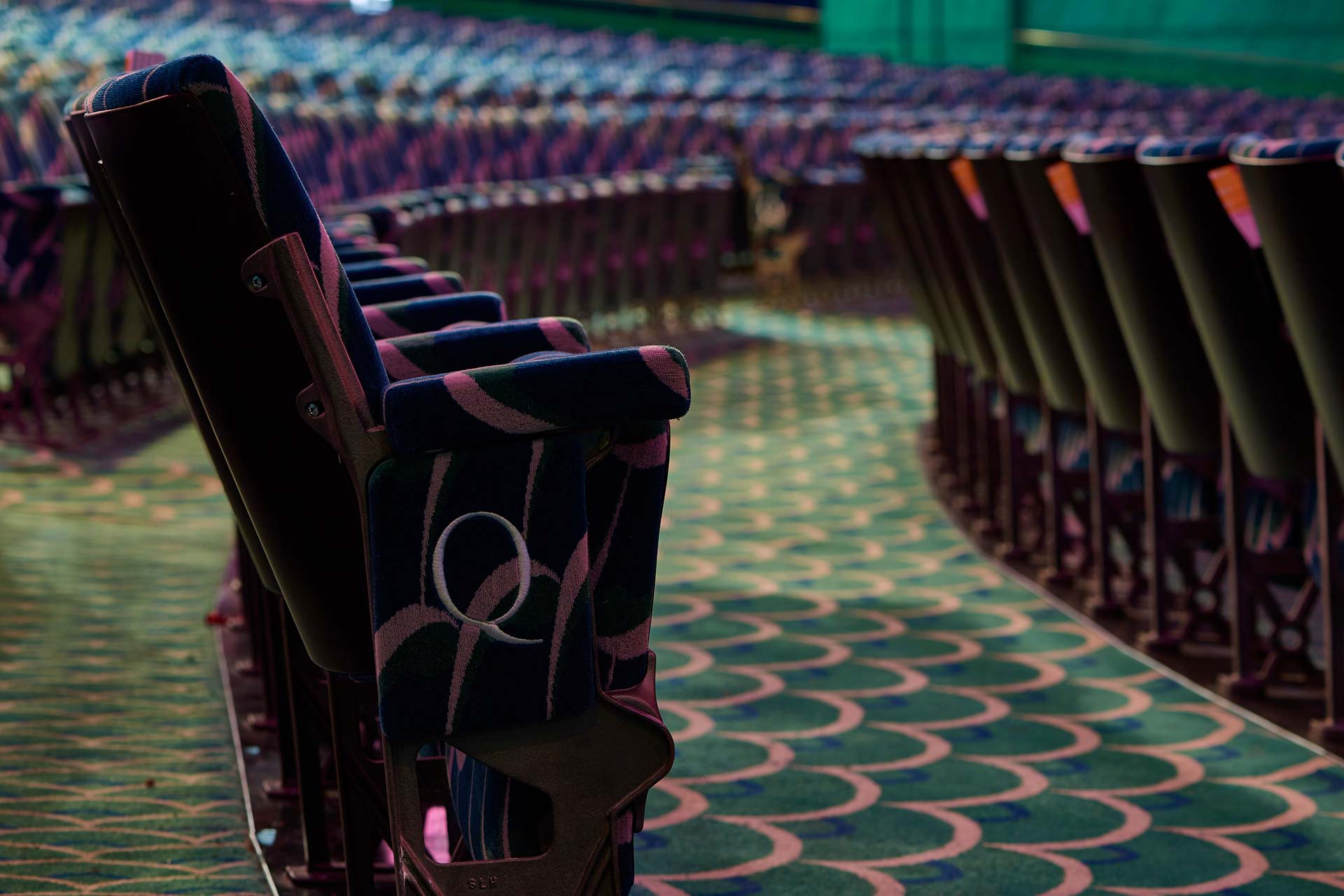 The 2,328 seat theatre opened as a cinema in 1930. In the era of 'super' cinemas, Provincial Cinematograph Theatres (PCT) invited Ernest Walmsley Lewis to submit plans to build such a cinema a stone's throw away from Victoria Station. Designing the venue was challenging, especially due to having two major roads running either side of it. Having two frontages was considered very severe; taxi drivers were said to have nicknamed the venue 'Sing-Sing'.
The interior is unique and a testament to art deco design. 'Imagine a fairy cavern under the sea, or a mermaid's dream of Heaven; something one has never seen or thought of before; huge submarine flowers against the walls that branch up and out and throw mysterious light towards the realms above, and glassy illuminated stalactites hanging from the ceiling; and a proscenium like a slender host of silver trees, and silvered organ pipes that shoot up to the roof; while over the whole the lights change from deep-sea green to the colours of the dawn, and from these to the warm comfort sunlight'. Gaumont - British News
The venue has become one of the leading West End venues hosting musicals such as The Sound of Music, Camelot, Fiddler on the Roof, Starlight Express and Saturday Night Fever. WICKED has been casting its spell over audiences across the world for the last thirteen years at the Apollo Victoria Theatre, where it recently welcomed its 10 millionth visitor.
The Apollo Victoria Theatre is owned and operated by The Ambassador Theatre Group.
Go Behind The Scenes at the Apollo Victoria Theatre
The WICKED cast invites you backstage to discover all the breath-taking videos from behind-the-scenes. Ever wondered how long it takes Elphaba to get green? Warm up your lungs and get ready to sing along with Glinda or see what happened on the night that WICKED painted the town green to celebrate its 10th birthday at the Apollo Victoria Theatre.